Lean IT teams lack the resources, skills and time to deliver an IT roadmap

Lack of visibility is masking perimeter security threats and a variety of application and network performance issues

Technology and migration risks prevent businesses from moving to modern IT systems and services, often with lower costs

Adaptation to change – Traditional Telco's don't allow IT to make changes and adapt at the speed that businesses demand

Enablis is one of Australia's leading SASE specialists and a trusted partner, delivering managed services to support todays security challenges and changing business needs.
As the business landscape continuously evolves and applications have moved to the cloud, hybrid working is here to stay. Businesses are under pressure to reduce costs and secure data and staff access from any location. Security and connectivity are key priorities to ensure business success.
enSure provides a flexible, modern Managed Service contract with minimal risk for Secure IT communications and Collaboration with One Service – One Number – One Bill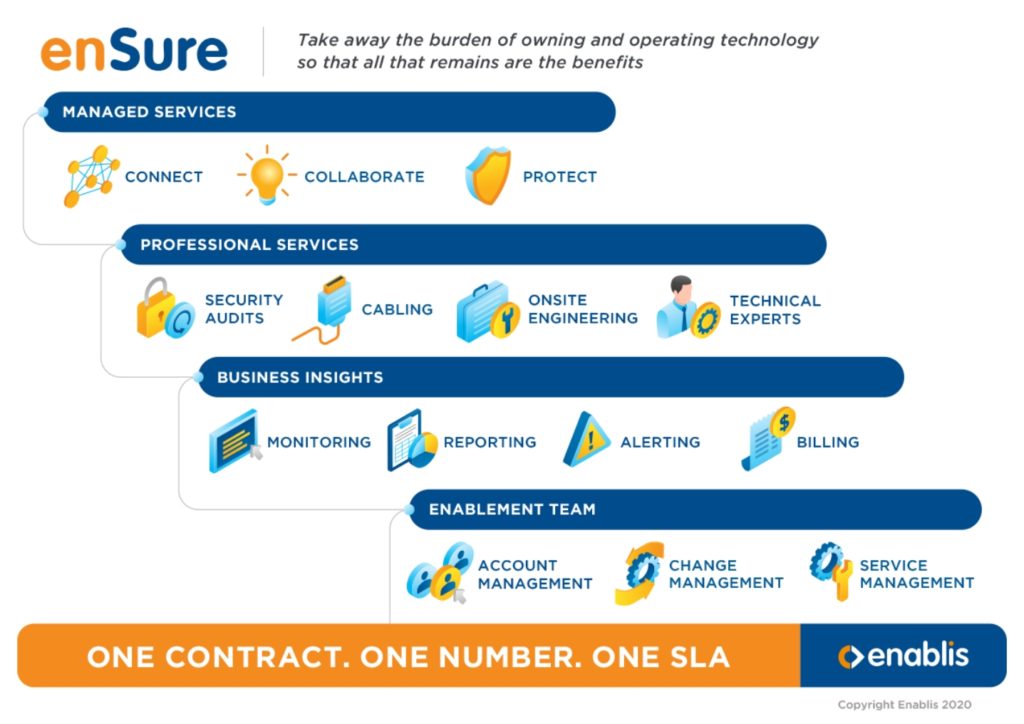 Connect and Protect your Business with

Australia's SASE specialists
Ready to Talk?
Call us on your closest number below. Or simply enter your details in the form below
and an Enablis consultant will be in touch with you shortly.