Optimised Connectivity with flexible contracts
Enablis is a leading carrier-agnostic network provider, with over 15 years of experience tailoring the design and delivery of large complex networks across the ANZ region from 4 sites up to 300+ sites. With access to every wholesale carrier option available, Enablis can design the best fit network for your business needs, not just for today but for the future.
Enablis Sales and Presales teams will work closely with you to understand your business needs and future objectives before providing a truly tailored design and communication network that allows your business to stay ahead of the competition.
With SD-WAN and Internet-based services, our team can offer new levels of performance, flexibility and cost, while also providing MPLS connectivity for more stringent SLA's requirements.Our experience in providing the best design from all the available access options means you get a truly tailored network for your business and users at the right price.
It is our focus on providing the best fit network solution for your business and application needs that has seen us to continue to work with many long standing clients and also recognised through many industry awards over the last 10 years.
With economic challenges facing corporates, most businesses need increased flexibility to change and adapt their business without penalty. Enablis offers flexible contract terms for access options and bandwidth allowing your network to move and change in line with business needs without penalty like never before.
Our teams of highly skilled project managers and engineers ensure we migrate and deliver optimized connectivity to your business and users seamlessly, with minimal involvement. Enablis' support team is very responsive, providing support to your own IT staff 24 x 7 x 365.
Enablis will work with you to customise a solution, reduce your risk, and provide flexible contracts to suit your budget and business requirements.
Enablis Connectivity solutions include:
Connectivity – private, public or hybrid.
Network – MPLS, SD-WAN or hybrid.
Private Cloud Connectivity – AWS, Azure & Google.
Data Centre Connect – on-demand flexible bandwidth.
Flexible Internet – highly scalable, secure, diverse carrier.
Connectivity Partners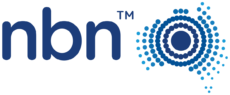 Connect and Protect your Business with

Australia's SASE specialists

Ready to Talk?
Call us on your closest number below. Or simply enter your details in the form below
and an Enablis consultant will be in touch with you shortly.