2021 was another year of unrest and uncertainty with COVID-19 driving social, economic, and technological shifts that forced our cybersecurity teams to quickly adapt to overcome disruptions to protect and maintain supply chains and interconnected systems.
Throughout 2021 a series of high-profile attacks where seen, including the Sunburst attack - exploit zero-day vulnerabilities and the BGH ransomware attacks that highlighted the frailty of our infrastructures.
Crowdstrike have recently released their 2022 Global Threat Report which is one of the industry's most comprehensive reports on today's top cyberthreats, highlighting the most significant events and trends in the past year.
The report covers crucial insights to highlight exactly what our security teams should know to stay ahead and ensure they are ready to overcome todays increasingly ominous threat landscape.
This year the report combines CrowdStrike's comprehensive global observations with real-world case studies to provide deep insights about modern adversaries and their tactics, techniques, and procedures (TTPs). Download the report HERE.
In the report global trends and observations are paired with actionable recommendations so you can ensure your organisation is ready to anticipate and defend against the most dangerous threats of tomorrow.
CrowdStrike's threat intelligence team observed an 82% increase in ransomware-related data leaks from 2020 to 2021. This increase, coupled with other data leaks, highlights just how valuable victim data is to adversaries today.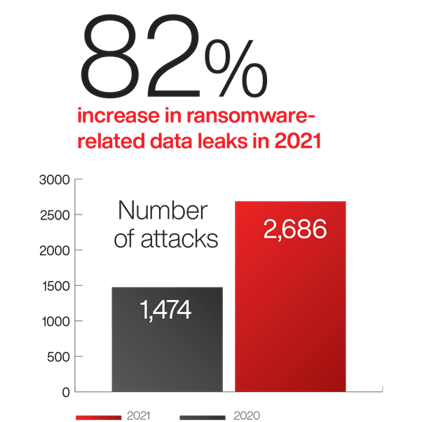 Highlights from the 2022 CrowdStrike Global Threat Report include:
How state-sponsored adversaries targeted IT and cloud service providers to exploit trusted relationships and supply chain partners

How state-sponsored adversaries weaponised vulnerabilities to evade detection and gain access to critical applications and infrastructure

How sophisticated adversaries exploited stolen credentials and identities to amplify ransomware BGH attacks and infiltrate cloud environments

How malicious actors intensified attacks on critical cloud infrastructure with new, sophisticated approaches